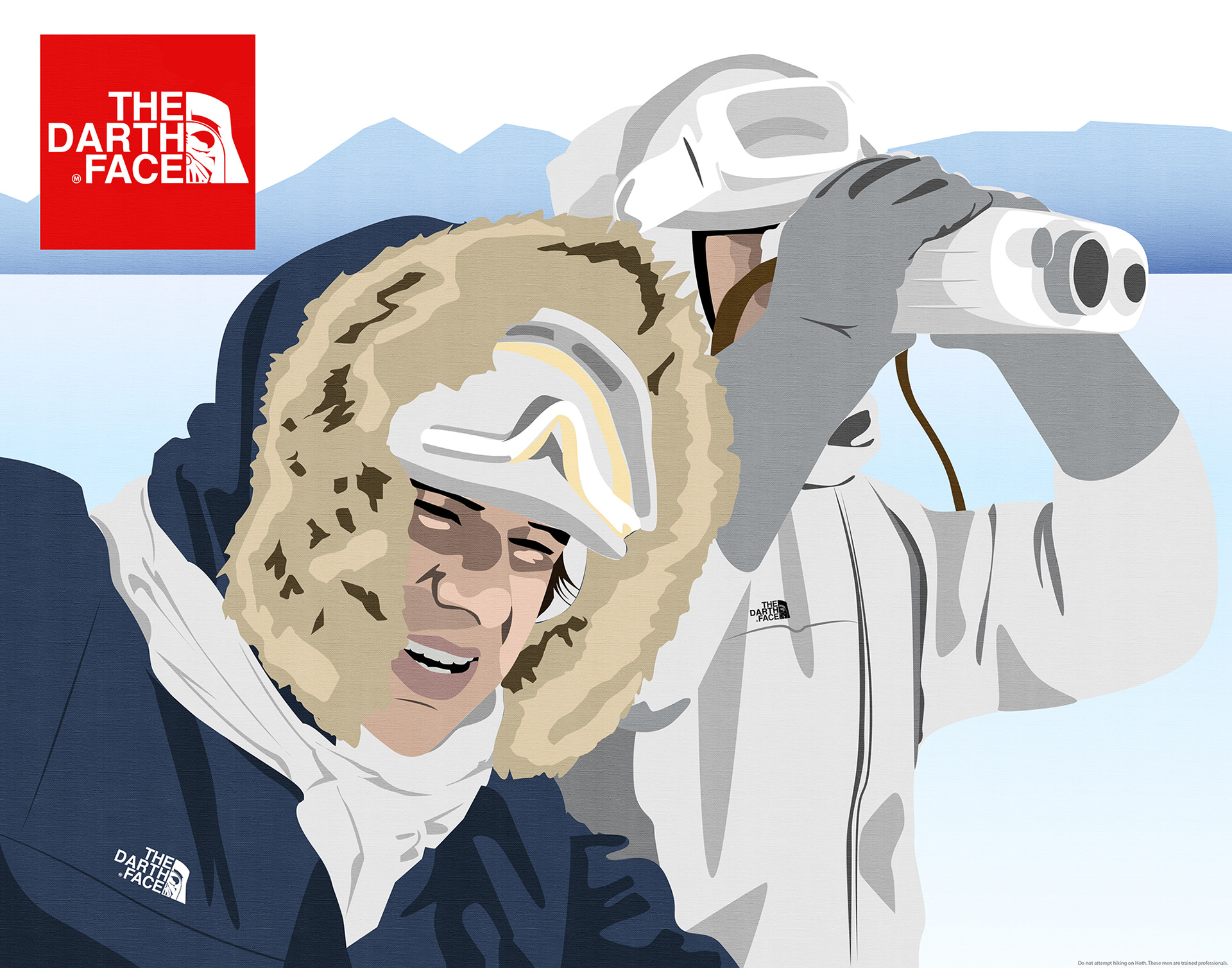 My peices for the 2013 Star Wars Gallery at Ltd. Art Gallery in Seattle, WA.
The first piece is a parody of Kanye's music video for "Bound 2" as well as Star Wars Episode II: Attack of the Clones.
The second piece is a parody ad for a fake outdoor clothing company owned by the empire's very own.
by Mike Oncley