IKEA Inspired Skate Ramp Assembly Instructions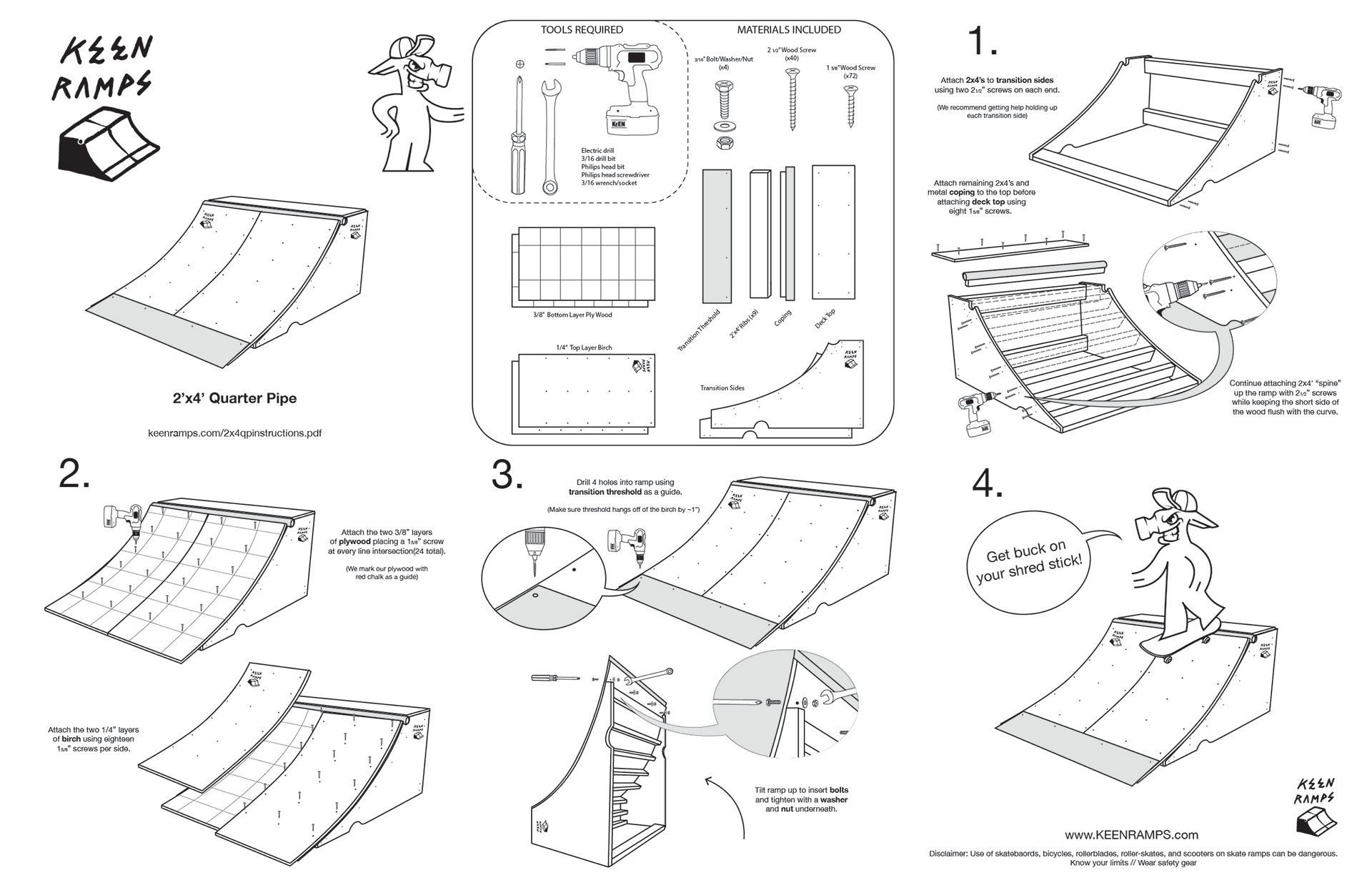 Using the classic IKEA instruction manual as inspiration, I was asked to create an easy to follow, visual instruction for building a wooden skate ramp. These ramps come disassembled when shipped and require instructions for their customers.
Original instructions sent to the customer below; simple enough to follow but not very visually appealing.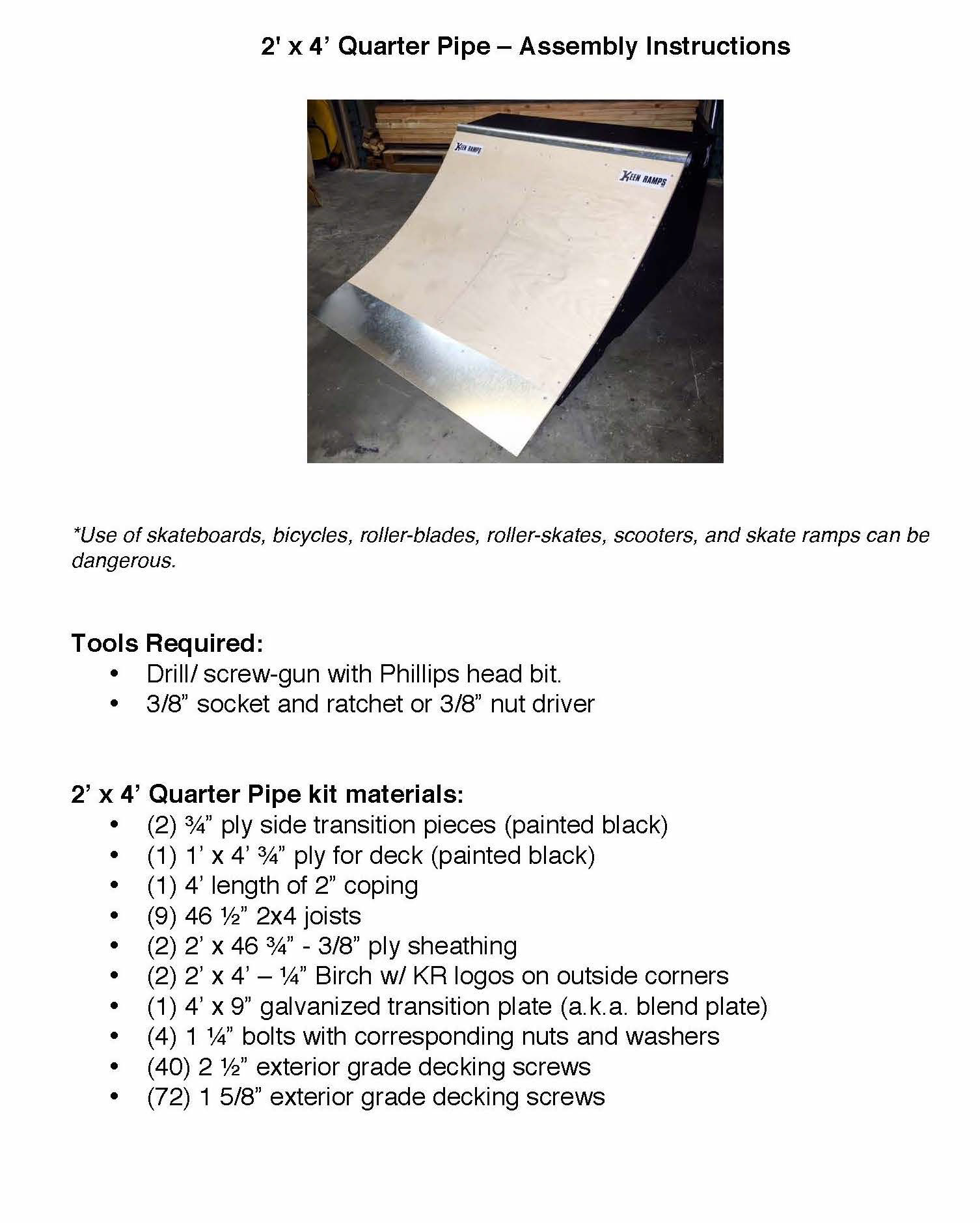 Inspiration from BILLY and more skate ramp details from the client(below).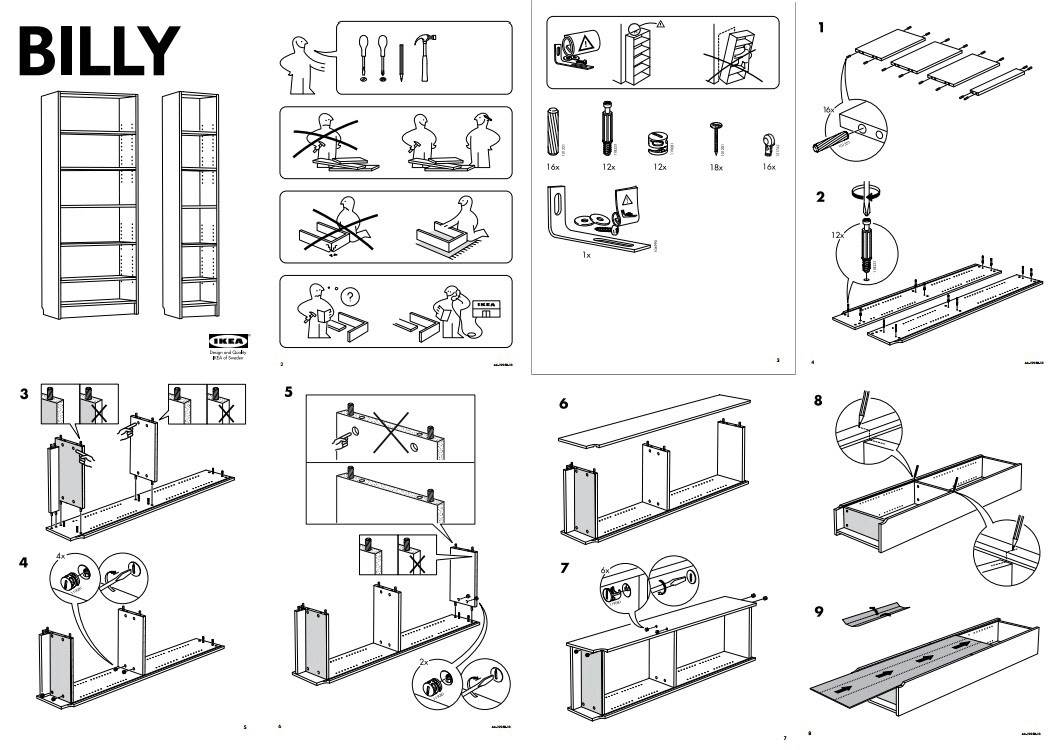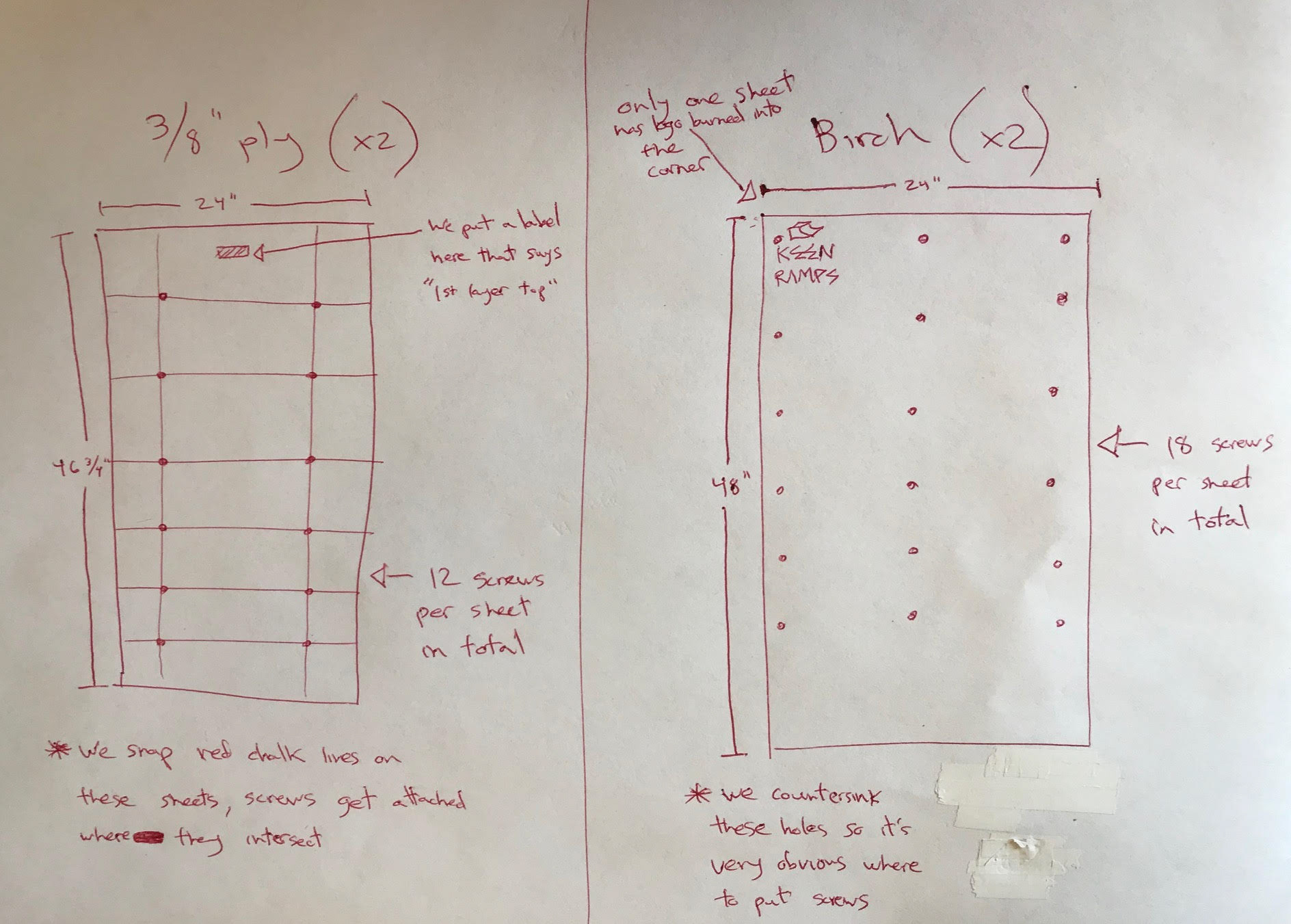 Initial layout sketch with client notes(below-left). Next to it is my first pass at the vector version in Illustrator. Every piece, tools and all, was drawn by hand; no 3D software was used.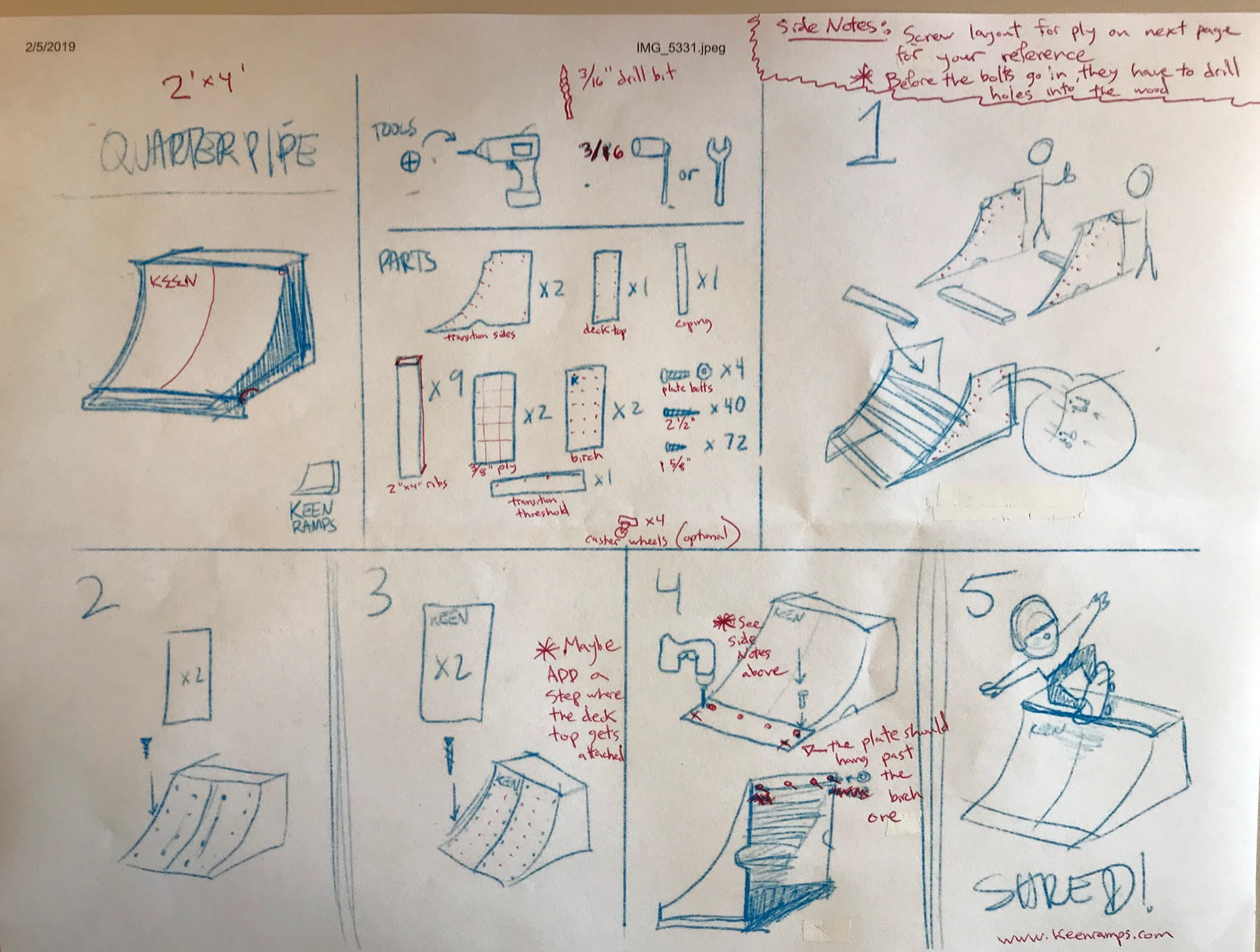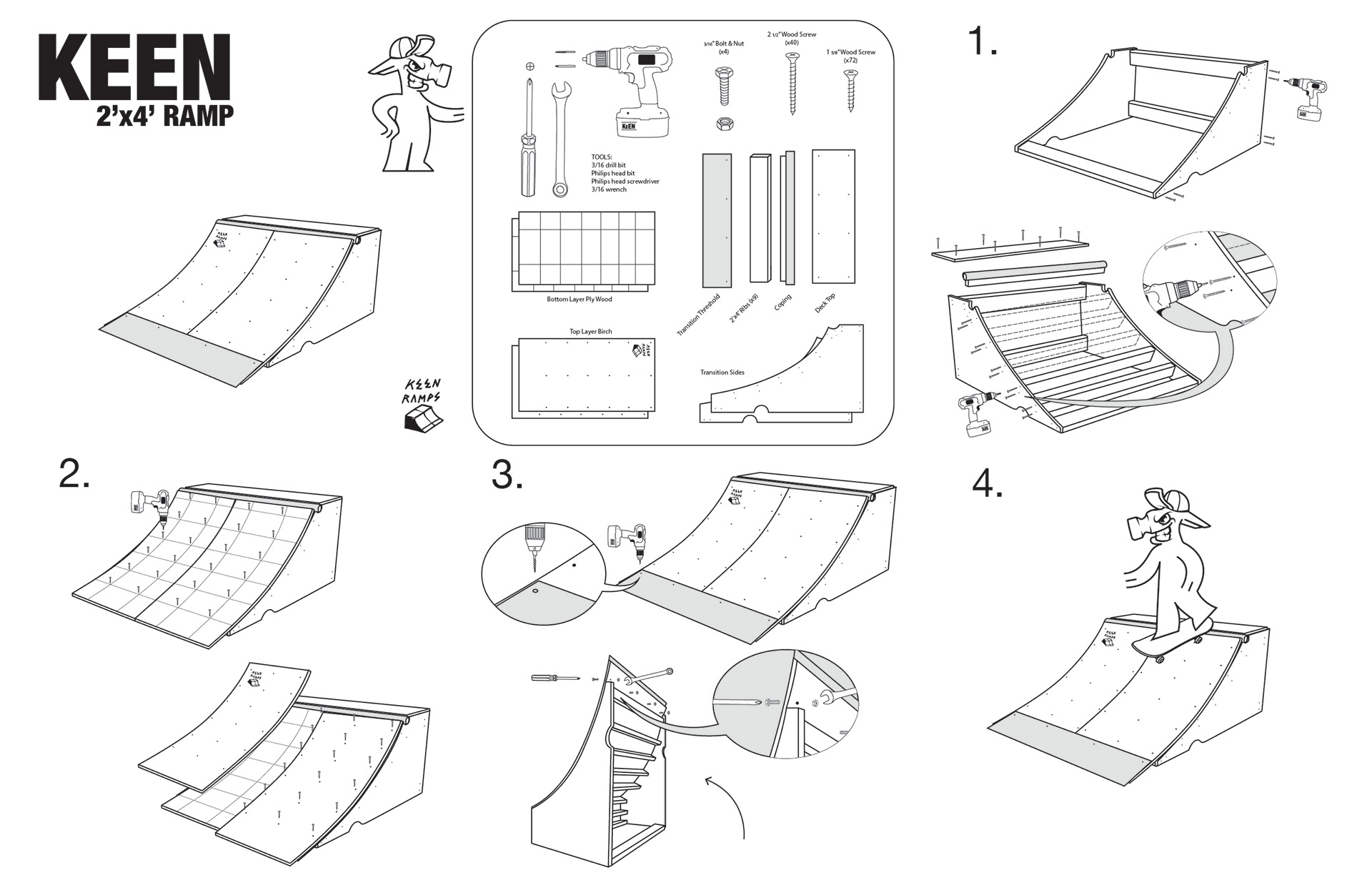 After adding text instructions(below), the client printed it and added more notes for corrections and design requests.