"Clovis Man"
Album art for artist Cej.
Illustration and Digital.
by Mike Oncley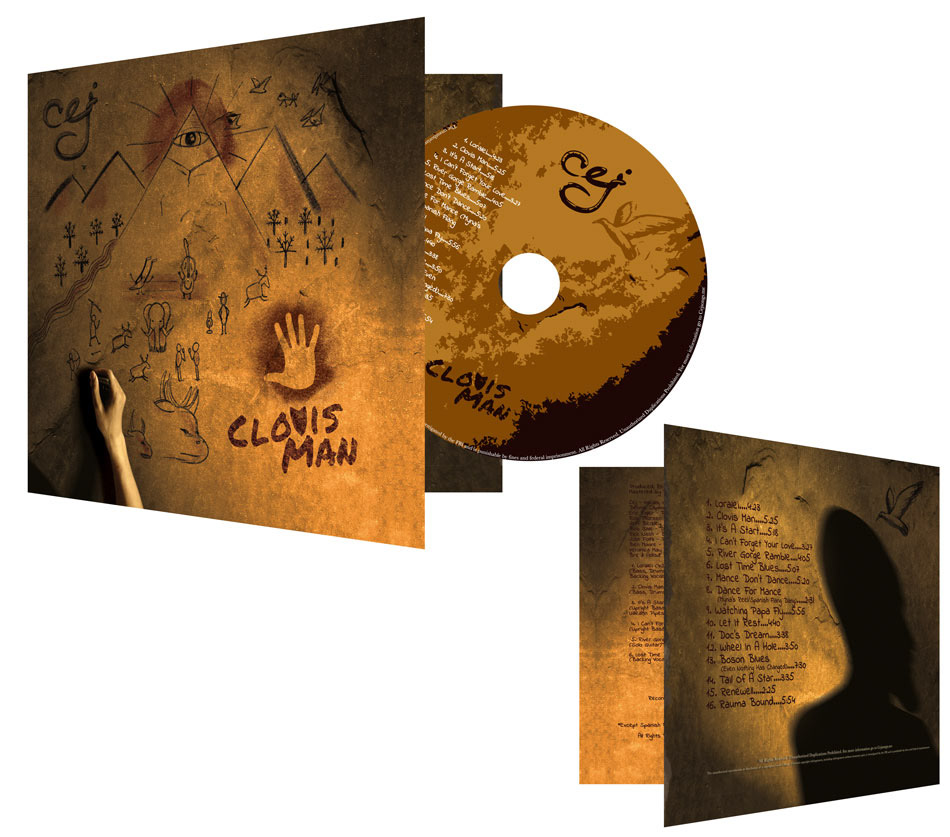 This is the 2nd Cej(pronounced "siege") album I have done the art for(
see the first here
). This albums theme is a long message to the clovis man, a prehistoric tool-wielder, to tell him what the world will become. He asked me to create a cave painting that depicted stories told within the album, as well as futures that the clovis man was told about.
The cave painting was originally drawn in the Procreate App with charcoal and then transferred to Photoshop to add the other images, background and text. Cej's logo was also a new addition to this album. The twisted letters came from the previous logo I did for him, this time created out of snakes with a little alteration to the overall shape and curve.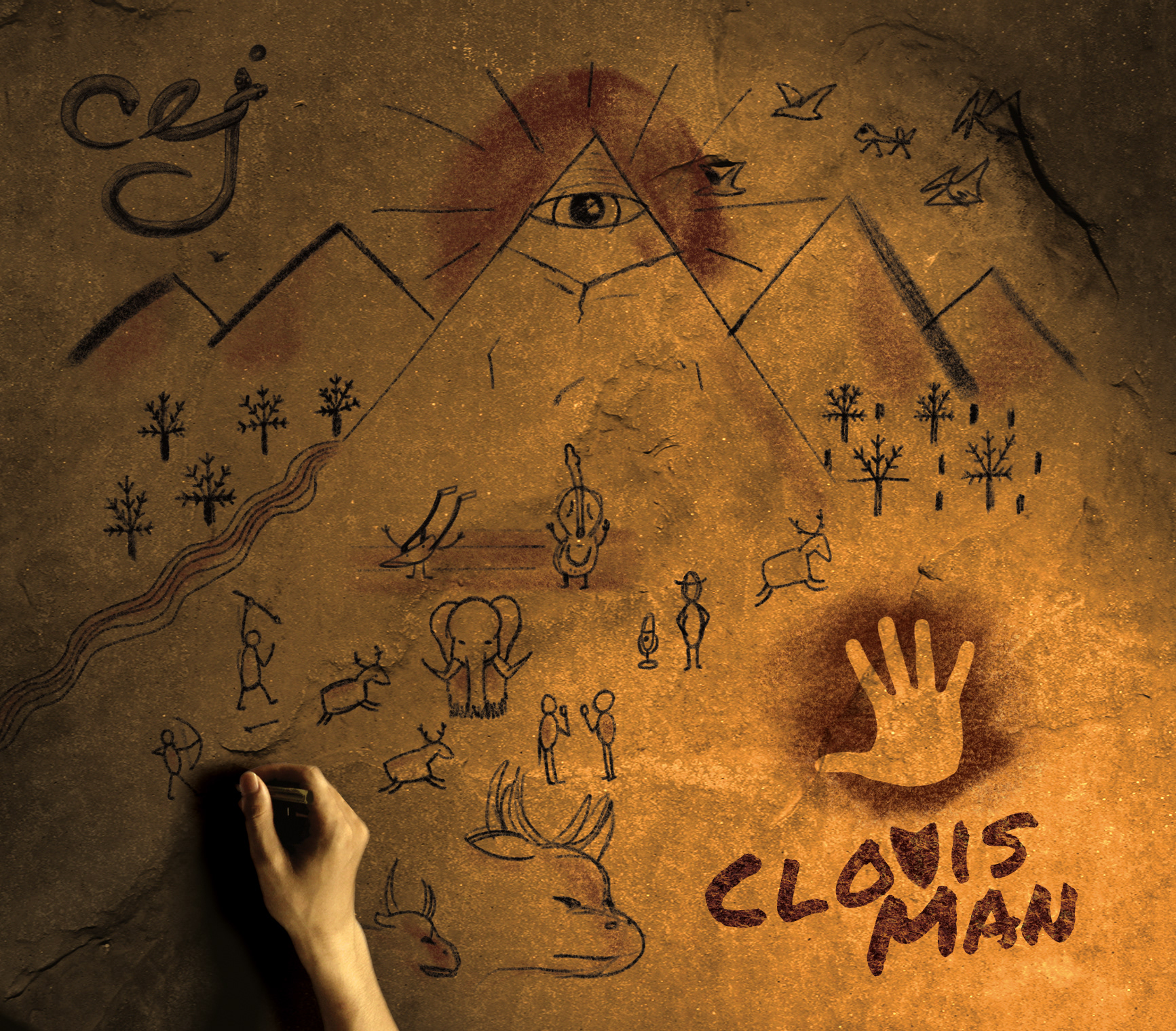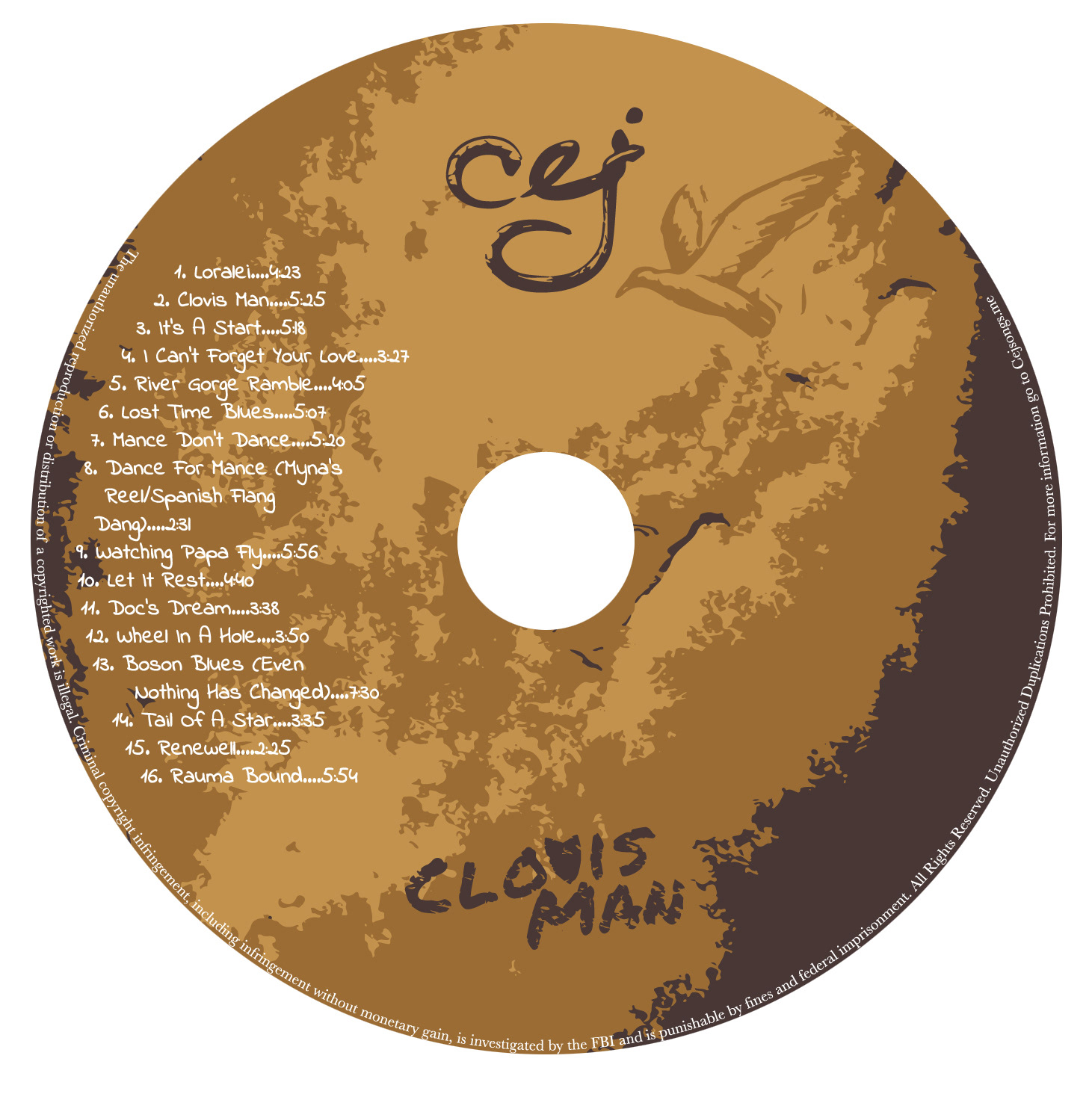 To see more of my art visit heyoncley.com